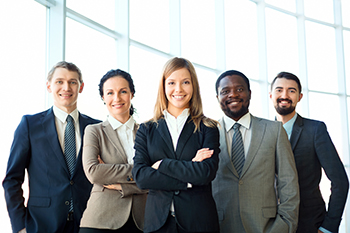 Trust is the necessary foundation of solid relationships, yet strangely, it is absent at many workplaces. For some potentially vulnerable companies, the scenario can play out like this: Your colleagues become suspicious, and you, yourself are wary of others, causing folks to keep their innovative ideas close to the chest. This, in turn, triggers the trust factor to slide further downward. Your company then finds itself caught in a situation where talent doesn't feel safe to even communicate their concerns, let alone their ingenuities. Solutions and cooperation are out the window, no one is working to potential, and turnover is on the rise.
DRIVEN continues to work with evolved companies to prevent this type of bottoming-out, transforming their cultures into trusting, open and stress-lite environments. We're excited to offer some solutions for you, yourself to increase your understanding of trust and tools you can apply at work. During our workshop, we'll examine:
How we can increase a person's trust in us in 0.7 seconds (yes, that is less than one second!)

The brain chemistry behind trust 

Components of the Trust Equation

How to create trust, not impede trust
Join us for this informative event, and contribute to your firm's momentum as a leader in its field!
6:00-6:30pm: Registration, networking and noshing
6:30-8pm: Main Program
8-9pm: Networking Opportunities
Newsletter Opt-In: When you sign up for this event, we are going to add you to the DRIVEN distribution list so you can stay informed about our exceptional upcoming events. If your inbox is too cluttered, you can easily unsubscribe at the bottom of the next newsletter. 
And don't forget: Attending this event qualifies you for 1.5 CPE Credits!