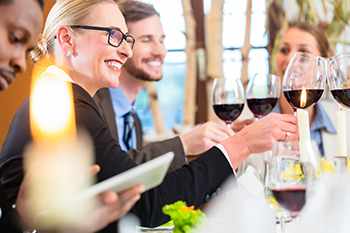 DRIVEN uses our very own training platform GRACE In The WorkplaceTM to inspire and generate authentic women's leadership in business. GRACE, which is an acronym for Grit, Resilience, Authenticity, Confidence and EQ, neatly encapsulates the strengths that, once refined, can unleash a professional woman's true career potential. During our July 25th Real Talk/Real Food discussion, we'll continue the exploration of GRACE by exploring the challenges and opportunities of the A and C. 
In today's workplace, we are encouraged to bring our "whole selves" to the office.  But the concept of authenticity is touted, well, inauthentically as it relates to career success. Because we are multi-dimensional beings, and can't be all things at all times, we have a conundrum when considering how to be appropriately authentic. How do we want to show up at the workplace? What do we want to reveal about ourselves? How can we be in control of our authenticity when our personal confidence waxes and wanes depending on our environment and our DNA?  
We'll look at these very challenges, and then take it a step further by tying in Authenticity and Confidence with the topic of a recent Real Talk/Real Food event: Grit and Resilience. Discover these connections with other DRIVEN Professionals as we embark on this existential journey over some fine wines and a home-cooked dinner. The goal will be to come away feeling prepared to take on the world!
 6:00 pm – 6:30 pm networking and noshing
 6:30 pm – 8 pm dinner & program
 8 pm – 9 pm networking
Newsletter Opt-In: When you sign up for this event, we are going to add you to the DRIVEN distribution list so you can stay informed about our exceptional upcoming events. If your inbox is too cluttered, you can easily unsubscribe at the bottom of the next newsletter.